24k Yellow Gold Womens Elegant Valentine Hearts Wide 7" Bangle 2.4" Dia
Description







!All Items Shipped In Elegant Gift Packaging!




Please see item specifics by clicking on the Arrow in the About Item section for all size and material details. There you will find important information such as Width, Length, Quantity, Material Type, Item Clasp Type, Gender Use, Engraved or Stamped, Pendant Size....etc.







                    Your Business Is The Much Appreciated !!

Mother's Distinctive Values




About Us: Devastating Designs a seller of high value 14K, 18K, and 24K Gold Fiilled items. Our business model is to provide high value items that are a great alternative to

14K solid gold,

 18K solid gold, and 24K solid gold at an affordable cost. With gold over $1500 an ounce items would easily be over $5000 if solid gold.

Mother's Distinctive Values
!All Items Shipped In Elegant Gift Packaging!
Please see item specifics by clicking on the Arrow in the About Item section for all size and material details. There you will find important information such as Width, Length, Quantity, Material Type, Item Clasp Type, Gender Use, Engraved or Stamped, Pendant Size....etc.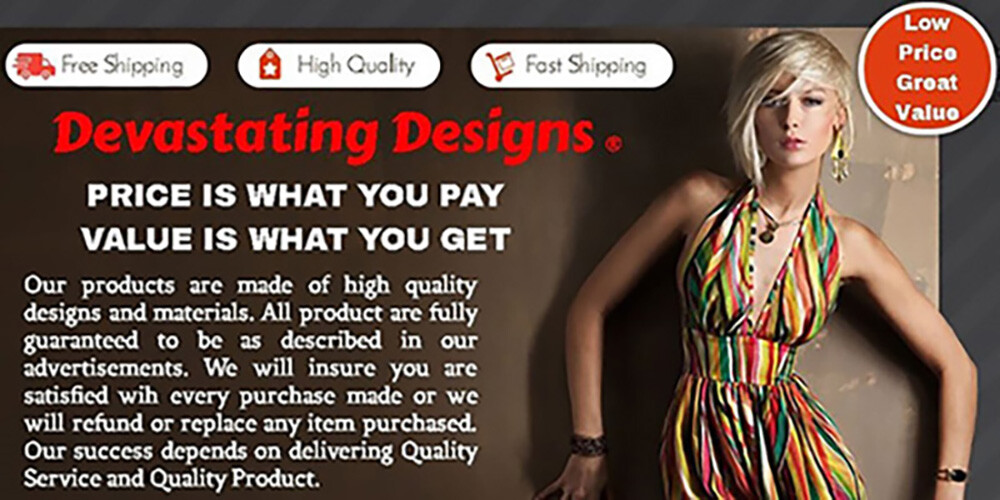 Your Business Is The Much Appreciated !!
Mother's Distinctive Values
About Us: Devastating Designs a seller of high value 14K, 18K, and 24K Gold Fiilled items. Our business model is to provide high value items that are a great alternative to
14K solid gold,
 18K solid gold, and 24K solid gold at an affordable cost. With gold over $1500 an ounce items would easily be over $5000 if solid gold.
Mother's Distinctive Values